We won the 2008 Woof! (a boston terrier board) Halloween Contest!!! Yipppeeeeee! All the hard work paid off and I couldn't be more proud of my little banana monkey and her daddy-o for their help. It was a team effort and...I love you guys! *single tear* We won a $50 gift certificate to dog.com & $100 donation to the rescue of our choice. I picked Sunny Meadows where we got Bebe from...I am so happy that we can help other homeless dogs find their forever home!
One of my personal favorites won runner up...BT brothers Zeppelin & Hendrix as a boom box and a mixed tape. I LOVE the creativity!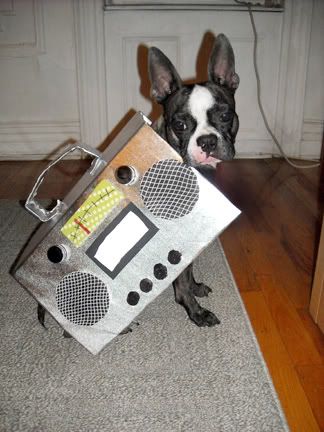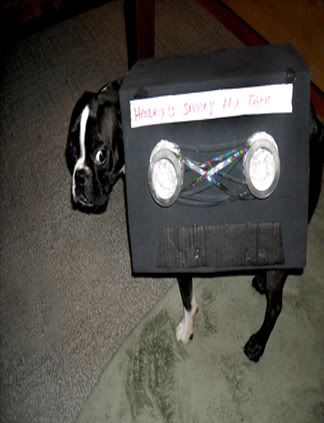 Snazzy aren't they?
Now all the other contestants get to compete for Woofers Choice...everyone on Woof! gets to vote for their favorite excluding Bebe, Hendrix, & Zeppellin.
Here are all of the contestants
. My vote went to
Goonie
...the gender bending My Little Pony...too cute! Check out his blog to see his costume. Good luck Goonster.
In other news, the bed frame came. The boy put it together in about 10-15 minuntes and let me tell you, it's wondermous! I got some good sleep on it last night too. I took way too many pictures of the process and I'll post them later on...
enjoy your lazy sunday cause i know i am...