Bebe won FIRST PLACE in the
Little Beasts Halloween costume contest
. I get a hoodie from
this site
and a
BT sticker
YAY! I am so proud of the little butt, she's done good.
I chose this design for my sweatshirt by the way: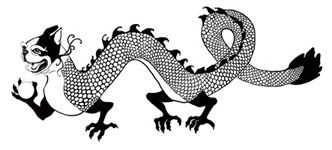 I cannot describe in words how much ass this design kicks. I am becoming a crazy boston terrier lady lol.
But we're not stopping here. Oh come now, we CAN'T stop here. We've entered her in
The 4th annual World's Coolest Dog & Cat Show
on Dogster.com...
So get out there and vote for the banana monkey!
Click on the picture to vote on all her entries and tell a friend to vote too!
And for fun (and *cough cough* bragging rights and adulation)...here are Bebe's other winnings to date:
1st Place
- November 2008
Winner will receive a
$50
Gift Certificate to
www.dog.com
also
$100
to the rescue of their choice
I could get addicted to this winning stuff, lol...
p.s. I did leave my camera at work. I have LOTS of pictures to upload and edit...*sigh* too many things to do, not enough time gah!