This week I tried my hand at styling Betty Draper! (played by
January Jones
)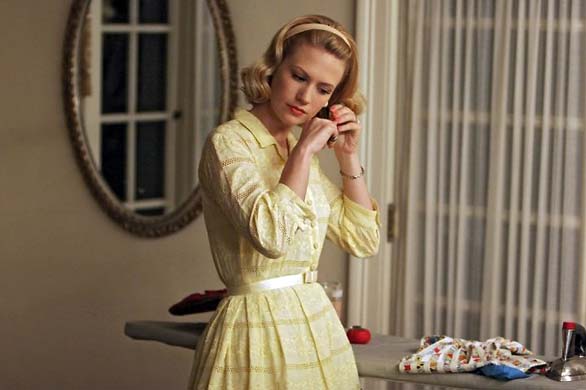 If you don't watch Mad Men, Betty is married to the shows main character, Don Draper. She is a former model, now stay at home mother of 3 who has everything she could ever want except a truly happy marriage and a career of her own. She seems tortured by her picture perfect world. We see small bursts of Betty standing up for herself throughout the first two season but this season, she has really started to do things her way after learning of Don's sordid affairs and his mysterious past. I don't know what's going to happen with Betty's character but one thing is for sure though, she ALWAYS looks great and I love her style!
You can watch
Mad Men
on Sundays @ 9 PM CST -- If you watched the show last night, leave me a comment and let me know what you thought!
♥ If you're not watching you should be!