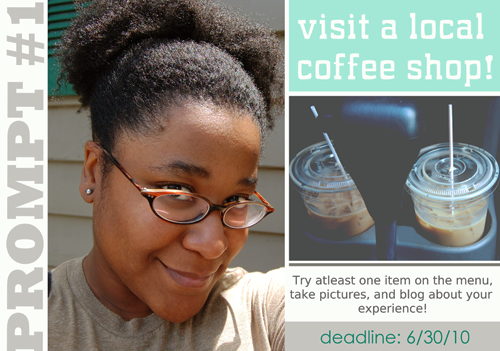 Hi guys! Here's your first prompt :D
The boy and I decided to finally visit that cute little coffee shop down the street from our house and it was AWESOME! It's called Memphis Brew and as their sign says, they serve coffee, pastries, and they've got free wifi too!
When we walked in were greeted by Diana, the sweetest barista EVER and she was so sincerely friendly, warm, and generous. She gave us a free, homemade sausage cheddar biscuit with our order and it was sooooo good! The thing I liked most about this place is that it was very laid back...it has that down home feel to it. I felt really comfortable like I was in my own kitchen lol. The service was exceptional, the coffee and food is delish and the price is just right! This is the kind of place I could be a regular at ;) My favorite thing about Memphis Brew is that they have a notebook that everyone can write whatever they want in...I thought that was the coolest thing! We didn't get to do it this time, but we will be back and I plan on leaving my mark ;)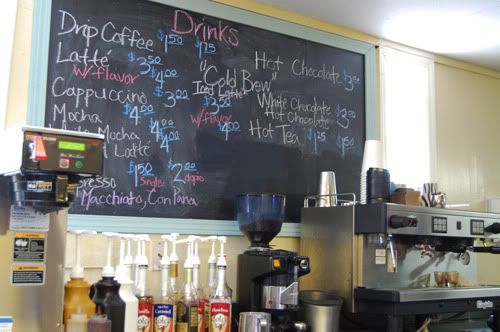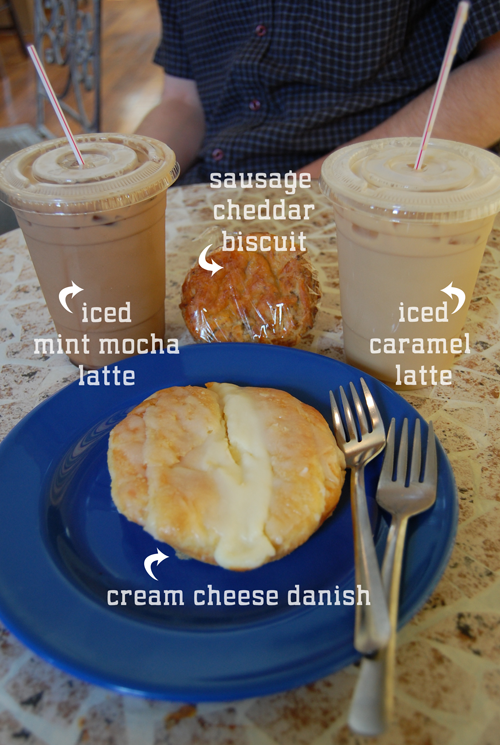 Now it's YOUR turn!!! and remember, the coffee shop must be
LOCAL
, no chains! ;) It's not mandatory, but if you want to link your post here in a comment, feel free!
Have FUN!!
MK