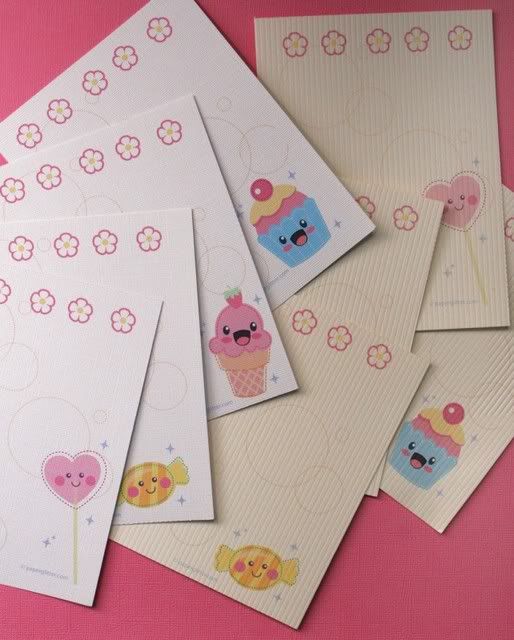 Paper Glitter is another recent find for me and I love it! The characters are so cute and I love the simplicity of the designs. The greatest part is that everything is printable, so you can print whatever you buy as many times as you like. Your PDF files are sent directly to your email address which is great for the environment. It it saves on packaging waste and makes the energy and emissions from the shipping process obsolete. Another thing to keep in mind is that nothing in the shop is more than $5.00 and that's just fabulous for the pocketbook, right?
Paper glitter offers stationery, stickers, modern paper dolls, and other paper crafts. An interesting thing about the shop owner is this, "
I have designed toys for the mass market for lines such as My Little Pony, Smurfs, Littlest Pet Shop, Puppy In My Pocket, and many more. I have 10 years experience in the toy design field.
"
It's great to see someone who has worked in the big leagues offering great handmade products at an awesome price and in such an wonderful format. Please vist
Paper Glitter on Etsy
and check it out!
♥ all images credited to Paper Glitter ♥